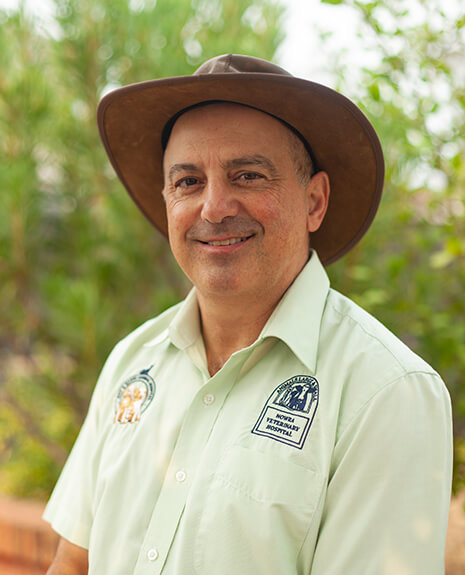 Andrew
Andrew started at the practice as a new graduate before moving to Victoria for two years to further pursue his cattle interests. Upon returning to the practice as a partner over 20 years ago, Andrew has worked to grow the business in every area. While his main love is cattle, you will still see him in surgical attire tackling tricky cases and in the consult room vaccinating puppies. When not at work, Andrew is either tending his own cattle and sheep or growing pumpkins for the Nowra Show.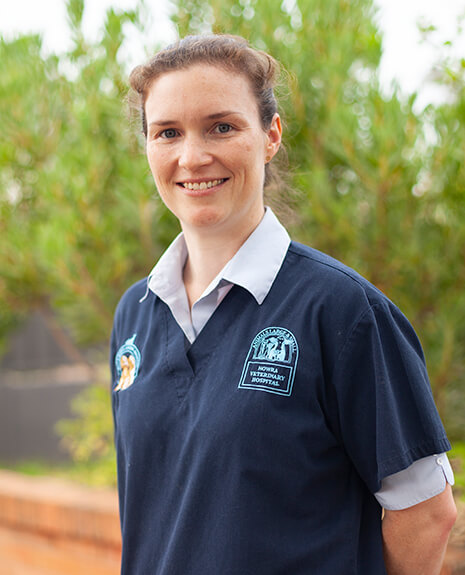 Katherine
Katherine began at the practice as a new graduate in 2010. Over the years she has developed her skills and interests in both small and large animals, but her favourite area has to be complicated small animal cases. She is no stranger to difficult soft tissue and orthopaedic procedures. In 2017 Katherine became a partner in the practice. She has a beautiful Gordon Setter dog named Walter at home along with a cat, fish, husband and son.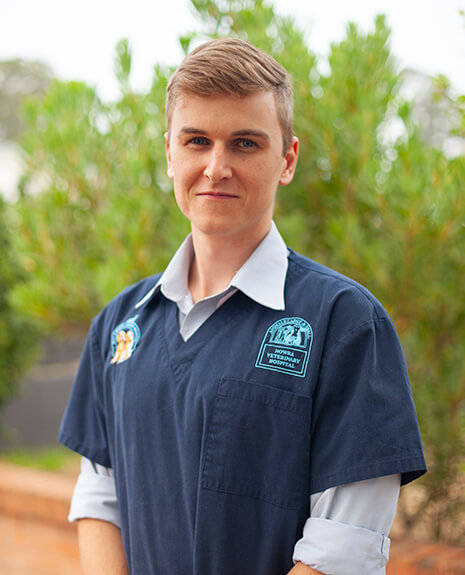 Josh
Since beginning with Nowra Vets in early 2016, Josh has grown and developed his skills across all species. Josh can be found in the consult room, surgery room or out on farms – he's the very definition of an all-rounder! He has developed his orthopaedic surgery skills and also is a budding ultrasonographer. When he's not inseminating dogs or delivering kid goats, he spends time restoring his classic car.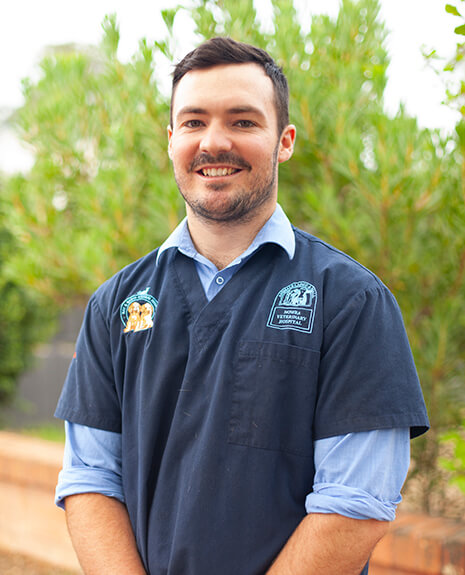 Hamish
Hamish started with the practice in October, 2019. Hamish is a local boy, coming off a family owned dairy farm only 20 minutes from Nowra. After graduating from Charles Sturt University, Hamish worked on his family's farm for a few months before beginning at the practice. When at work, Hamish will often be found in a pair of overalls leaving or returning from various farm calls. When not at the clinic, he is often working on his family's dairy farm.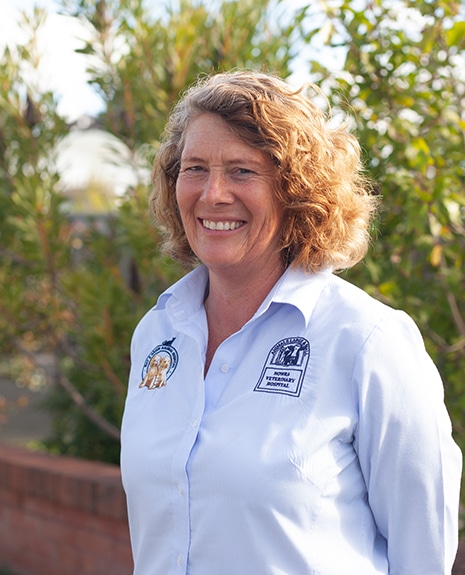 Alison
Alison is our in house pathologist! After a few years in practice, Alison decided her true passion was pathology. She completed her post graduate diploma in 1988 and membership exams in pathology in 1995. After taking some time to raise a family, Alison returned to the Nowra Veterinary Hospital to offer valuable in-house laboratory services such as cytology and culture and sensitivities. Alison loves riding her horse, Rose and helping on the home farm when not looking down the microscope.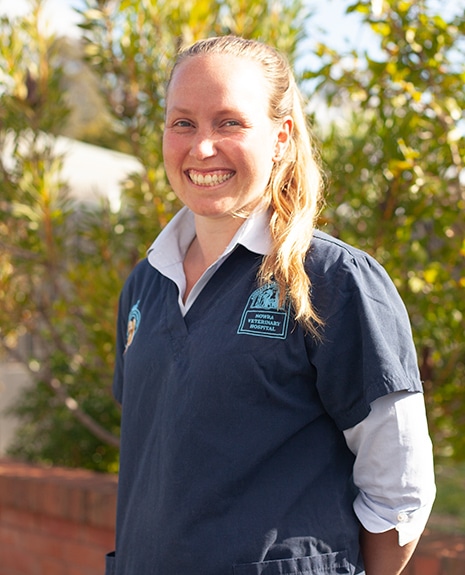 Jess
After graduating from University of Adelaide in 2014, Jess started working in South Australia for her first two years in practice. She then moved to a neighbouring mixed practice on the NSW South Coast before joining the Nowra Vet team in February 2020. Jess brings with her a wealth of knowledge in horses, having done additional training in equine dentistry and reproduction. On weekends, Jess will usually be found riding one of her horses and playing polo cross.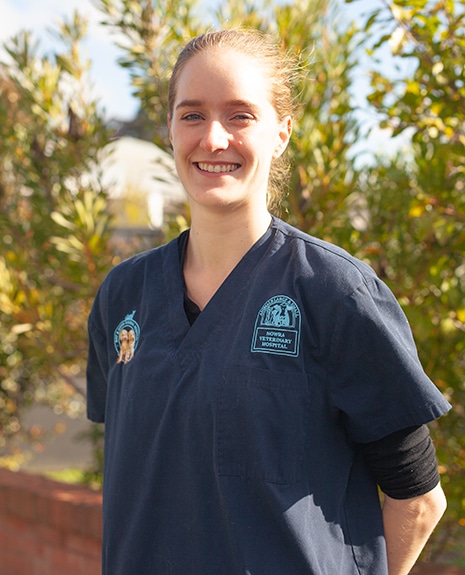 Emily
Emily joined the Nowra Vet team in July, 2020 after graduating from University of Sydney in 2019. She is originally from Canberra but decided to make a coastal change to pursue her interest in mixed dairy practice. Since joining our team, Emily has had exposure to many interesting medical and surgical cases, giving her the opportunity to quickly gain experience in all aspects of mixed practice.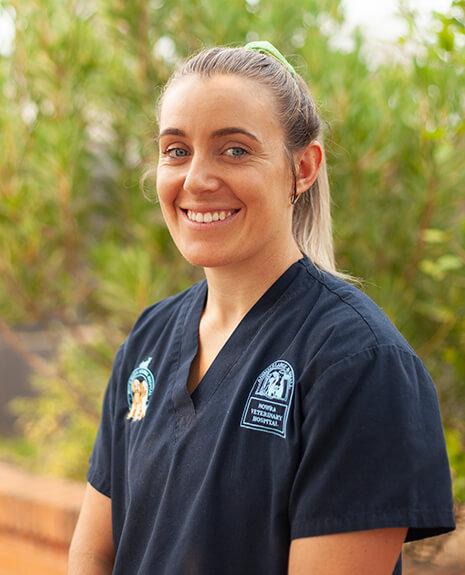 Kaitlyn
Kaitlyn joined the practice in 2015 after working on a local dairy farm. She quickly fell into the role of being a nurse so invested time in completing her TAFE qualifications to become a certified veterinary nurse. Kaitlyn keeps busy in her spare time with cross fit competitions and horse riding. In 2020 Kaitlyn will only be with us part time as she commences her university degree in exercise science.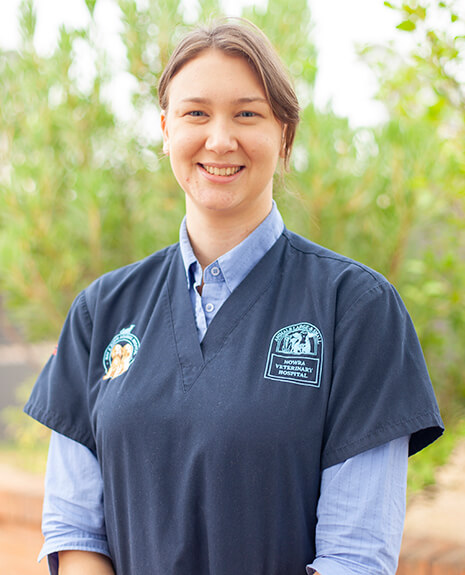 Courtney
Courtney joined the nursing staff in early 2019 after moving from sunny Queensland to be with her fiancée. She left a nursing position in Queensland so hit the ground running! When the nursing jobs are up to date, Courtney also helps our groomer. At home, Courtney has quite the collection of animals – four beautifully trained dogs, a rabbit and a bird.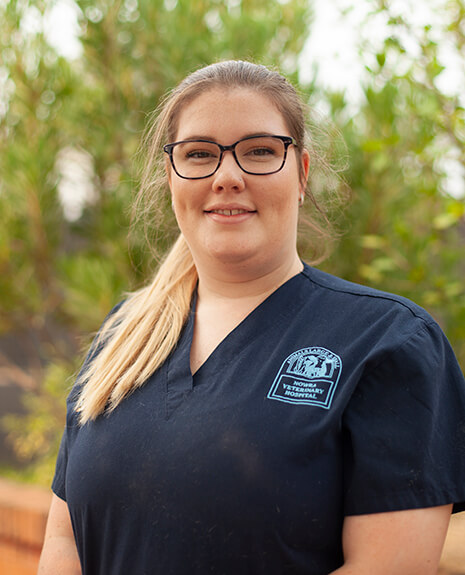 Melanie
Melanie joined us as part of her TAFE study requirements for her certificate in veterinary nursing. At the end of her study, we just couldn't get rid of her! Mel also works one day a week down at the Bay and Basin Animal Hospital. With Mel also comes an enthusiasm for order and organisation which has been very handy with the move to the new clinic.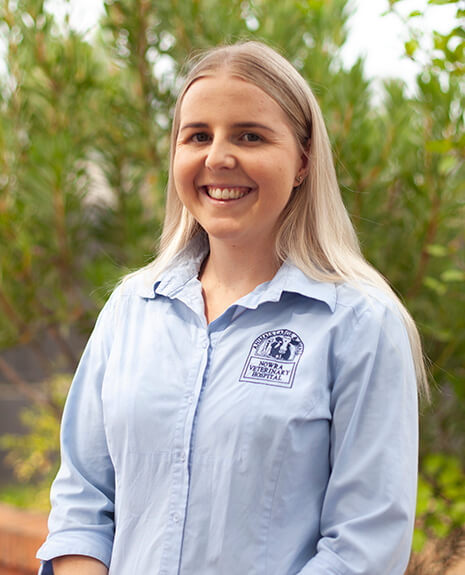 Jess
Jess is the newest member of our nursing staff, starting in mid 2019. She worked for the first few years in a small animal practice but decided to make the move to a larger, more diverse and progressive practice. Jess also works part-time at the Shoalhaven Animal Shelter, from where she adopted her much loved Staffy X called Shady.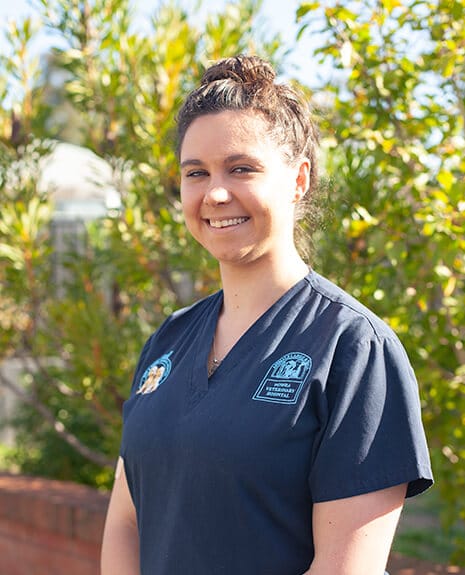 Kaylee
Kaylee joined the team in early 2017, replacing another nurse who left to go on maternity leave. While working full time, Kaylee has been studying to complete her Veterinary Technician degree through Charles Sturt University. In July 2019, Kaylee had a beautiful little girl of her own. She is looking to re-join the team in a part time capacity in early 2020.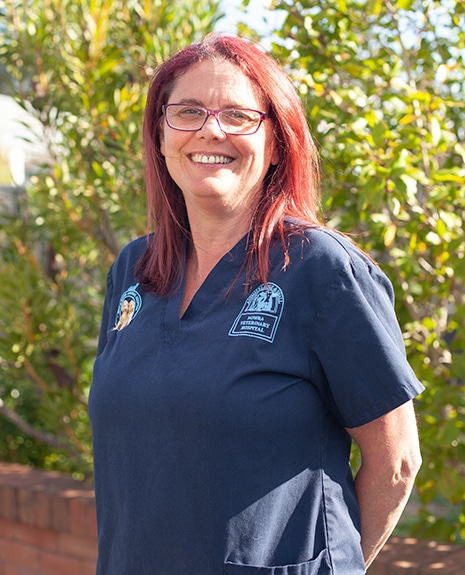 Janette
We were fortunate to have Janette join our team in mid 2020. She brings with her over 20 years of experience in veterinary nursing, having worked in a number of busy Sydney veterinary hospitals before moving to another practice on the South Coast approximately 11 years ago. In her spare time, Janette can be found with her husband and 3 dogs at the beach or sweating in an F45 fitness class.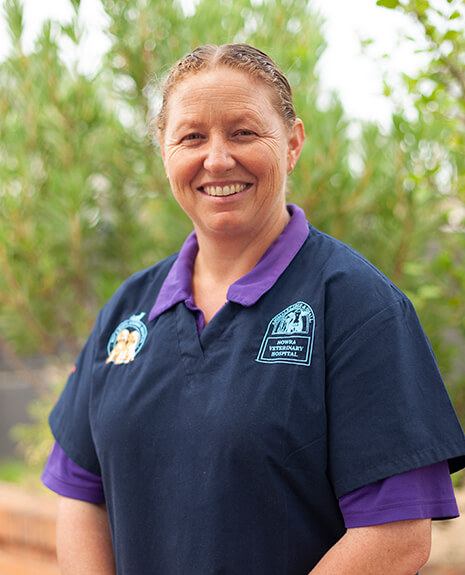 Kim
Kim started as a nurse at Nowra and then moved to the Bay and Basin Animal Hospital when it opened in 2005. While working at Bay and Basin, Kim has established a popular puppy preschool class that attracts puppies of all breeds. Having wonderfully trained dogs herself, what better resume to have when promoting puppy school! Kim also loves her horses. On weekends she travels far and wide to attend polo cross competitions.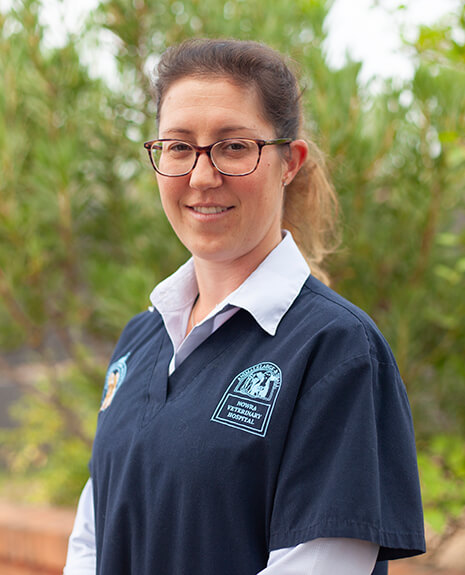 Katrina
Katrina is also a nurse at the Bay and Basin Animal Hospital. She began with the practice in mid 2018, leaving a retail position to come and work with animals. Katrina is no stranger to animals though, having a Border Collie and horses at home. During her spare time and weekends, Katrina enters obedience and agility competitions with her dog and does camp drafting with her horses.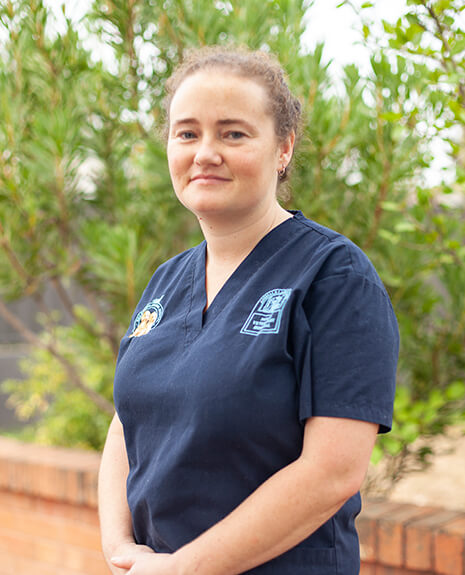 Jayde – GROOMER
Jayde is the groomer for both of the hospitals. We aim to offer the best standard of care in our medicine and surgery and Jayde's grooming service is no different! She can tackle any breed or coat type, cat or dog. When Jayde isn't buried deep in a pile of hair clippings or dripping wet from a dog bath, she's with her horses and her daughter.